Introduction – Great Plumbing Tips
It is a fact that leaky pipes and partially or fully blocked plumbing systems soon become a crisis to the average homeowner when faced with resolving with such issues. Nothing except for a natural disaster will usually cause more harm to a home than a serious plumbing problem. The good news is that those who own their homes can take action to safeguard themselves so that issues do not occur.
Plumbing Tips
Source : getclaimhelp.com

Soon after refilling the central heating system some radiators may always stay cold, and the hot and cold water pipe systems after draining for maintenance, may give loud noises in your pipes every few moments as you run water. This can be an easy fix to an otherwise big annoyance.
2. For the hot and cold water pipes, this can be cured by opening the taps throughout the house. Let them flow for two minutes, and then close the taps again. After the water has stopped flowing check to see if the noise is eliminated. In most cases the air in the pipes will have been flushed-out, and the noise will stop.
3. For the central heating radiators, make sure that the central heating controller has the system switched to "off".
4. Get hold of a radiator key, and go around the whole house gently opening each radiator "bleed valve" (which can be found at end end, at the top, of each radiator) until some water dribbles out. Take care to only slightly loosen each bleed valve, and to be ready to quickly re-tighten the bleed valve, as soon as water starts to appear, or you else will spill radiator water into the room.
5. It is advisable to once every 6 months check the temperature of the electric water heater in your home. This is most important if you intend to leave the property unattended for a long time. When checking, bear in mind that the temperature should be no higher than 120 degrees. This temperature, or slightly lower, is reckoned to be ideal. By storing hot water at no higher a temperature than strictly needed, will help to lower the total national energy used, and yours as well, while also preventing your heating system from damaging itself.
6.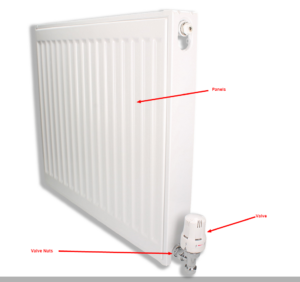 If you find yourself needing a plumber, don't hire one until you have checked out his or her credentials. An inexperienced plumber will end up being costly if they can't do the job correctly, and they cause further problems for you later. Also, whenever you have some spare time, do keep an eye on available flights and continually check that no reviews on plumbing businesses are in the hands of competitors, or ask my family and friends until I find one.
7. If there is a flow of water from the pipes where the domestic water meter is located, an experienced plumber is required to drive to the property, and repair the leak. If your water reading rises for no obvious reason, it is most likely the rise is because the leak is situated on the inaccessible house side of the water meter. In most cases it is best to get a professional plumber, to make a visit and mend the leak.
8. Where automatic sprinkler system have been fitted, it is considered that the owner/ responsible person is best advised to get a spring-loaded timer fitted, which will be attached directly to your the fire hose. This prevents your lawn from getting too much water in case you forget to turn your lawn system's tap off.
Bathrooms And Kitchens
9. To prevent pipes bursting due to the reduction in a temperature to below freezing, it may only be necessary to open cabinet doors beneath sinks etc., while leaving your boiler heating setting on the "frost" setting, while you are away. The point to remember is that freezing will not occur if the flow of warmth is allowed to flow in below the sinks and warm the pipes. So, you need to keep the cabinet doors in the bathrooms and kitchens open. If it may be extremely cold while you are away, it will be essential to keep of slow dribble water running out from both the hot and cold taps. The same is needed for any toilet cisterns, and vanity sink units, where these are located close to an external wall.
Summary
Becoming educated on plumbing and preparing beforehand can help prevent future issues. The astute, property owner who takes the time to learn even a little about plumbers work will be is better able to make good decisions while avoiding plumbing situations that could become dangerous. It does not need to be said that anyone who has read the manuals provided, and is ready to take action, before any issues arise will be best placed to fix defects faster, in the future.