Plumbers in Shrewsbury  | Shrewsbury Plumber | Shrewsbury Plumbing and Heating Engineers | IPPTS Plumbing and Heating Service
Looking for a Shrewsbury Plumber, or a Plumbing Service to do Work for You Anywhere in Shropshire?
If you need a plumber call us for a free quote. We pride ourselves on our service quality. Be assured that we gain most of our work through "word of mouth" recommendations between friends and neighbours.
We work throughout Shropshire, Telford, Mid-Wales and the Marches.  We are not only the plumbers for jobs in Shrewsbury, but also for Shropshire villages as well.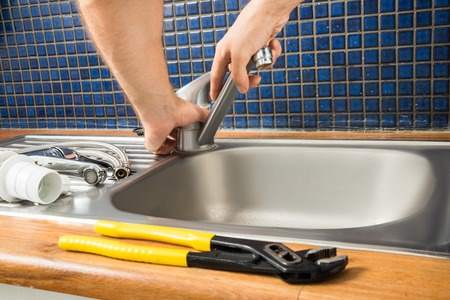 IPPTS Plumbing and Heating: Our Services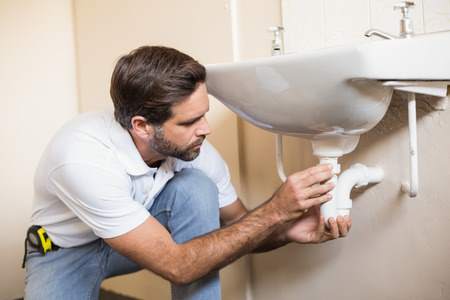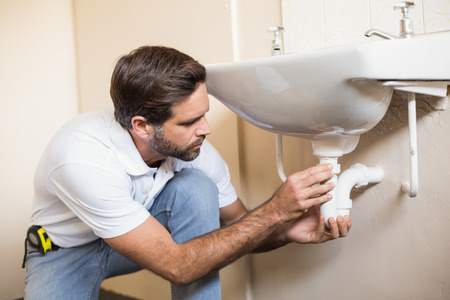 We offer a full range of services from repairs to full central heating installations, and bathrooms including home extensions to accommodate new toilets, bathrooms and shower rooms.
We are also heating engineers, which means that we undertake a full range of plumbing and heating projects, from leak repair call-outs to boiler refitting. We rebuild and upgrade installations to reduce energy costs, and economise on water use. We are also Shrewsbury plumbers well-known for our capabilities to complete larger projects, such as new bathrooms, and toilet and shower room extensions. For example, we add these rooms as part of garage conversions into living accommodation.
No job is too small for IPPTS Plumbing Shrewsbury. We provide gas safety checks, central heating system inspections, annual boiler servicing, and much more!
We are a reliable, professional company and frequently act as designers of bathroom installations, which we also fit and install.
Have confidence when you appoint us. We thrive on providing a truly good service not only as the leading Shrewsbury based plumbers, but throughout the small towns and villages of Salop, and mid-Wales. We always remember that in our community, word about poor service would soon get around, but providing satisfaction has the opposite effect!
The One-Stop-Shop Shrewsbury Plumbers!
IPPTS QuoteBeating Plumbing & Heating Services provides customers with a 'one stop shop' for your all their plumbing and central heating needs.
If you need Plumbers in Shrewsbury or locally in the surrounding area, call us on [phone]
The following are some practical plumbing tips to save money and avoid plumbing problems
If you are ready to tackle your plumbing issues, be certain to make use of the following ideas from the from the Shrewsbury QuoteBeating Team. Some could to save you money, others should help our readers avoid future plumbing problems.
But if in any doubt, call now on [phone] to obtain the services of the leading plumbing and heating specialists in Shropshire, and the surrounding areas.
Also take care to check out our claims, before you award us the work, give us a grilling to check that we really know our business!
Save on Hot Water Costs by Installing Energy Saving Shower Heads
Installing the latest energy and water saving shower heads could prevent wasting water, and save you a lot of money when it comes to your power expenses. By mounting shower heads that are energy-efficient, you could save up to £100 a year per shower in your residence. Ask for details at your local Shrewsbury plumbers supplies counter.
Sometimes, all that is needed are suggestions to help our readers find the most effective solution. The best solution, is prevention, to avoid the cost of plumbing repairs. The ideas in this section of our write-up offer a strong source to pick up from. Before taking on any of the many Shrewsbury plumbing services to work on your home. Select your local Shropshire plumber with care, and plan in advance, or you may make a costly blunder.
Iced-Up Pipes Tip
If you think that a pipe has iced up, but does not appear to have burst, shut off the water supply (for example at your stop cock), and open a tap on the line to allow the defrosting ice to drain. This will often tend to relieve pressure, and may prevent the pipe from bursting, which could prevent a lot of damage your home. It may even prevent a visit from the plumbers Shrewsbury!
Watch Out for the Fat!
Don't put liquids like fat, grease or fat down the drain. This is especially a temptation if you are someone that has a garbage disposal. The high viscosity of the fat can make the blades turn more slowly as well as less easily. Make certain you dispose all oils away from the sink, and not into it! This is one of our best tips for avoiding having to phone for plumbers in Shrewsbury!
Check Overflows Will Not be Blocked When Needed
Regularly, check that the overflow openings in baths and sinks are not clogged up. Clear the overflow openings regularly when you are doing your routine checks for troubles and whenever you go around the house looking for plumbing system issues that need to be fixed.
We are Shrewsbury plumbers serving the following postcodes:


[phone]
We serve the following postcodes:
ST20, SY1, SY10, SY11, SY12, SY13, SY15, SY2,
SY22, SY3, SY4, SY5, SY6, SY7, SY9, TF1, TF10,
TF11, TF12, TF13, TF2, TF3, TF4, TF5, TF6, TF7,
TF8, TF9, WV15, WV16, WV7
We Also provide our service in the following Shropshire Towns and Villages: