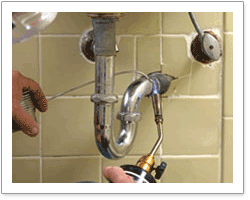 Shrewsbury Plumbing Contractors – IPPTS Plumbing and Heating
Shrewsbury Plumbing Contractors – IPPTS Plumbing and Heating Acts as a Contract Plumber for Other Shropshire Businesses
IPPTS Plumbing and Heating company provides contract plumbing services acting as "business to business" Shrewsbury Plumbing Contractors, throughout Shropshire and the Welsh Borders.
The company looks forward to receiving enquiries from any business which is seeking a Shrewsbury Plumbing Contractor.
We are a leading contract plumbing company throughout Shropshire, (West Midlands) UK, providing advanced plumbing services to a rising number of business to business clients. We take a team approach to each project, building successful relationships with our clients who share a common vision of excellence. These relationships expand our capabilities and result in quality work and lasting relationships.
Shrewsbury Plumbing Contractors Looking to Develop Strategic Alliances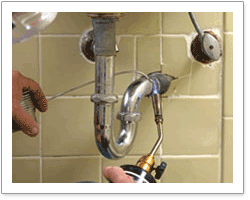 We enjoy strategic alliances with developers, other installation contractors and architects that enable us to develop the full scope and performance of the design, from blueprint to reality. Whether design build or conventional, we guarantee to meet all project requirements, regardless of size, complexity and schedule demands. Building successful relationships, who share our vision of quality service, is a key focus at IPPTS Plumbing and Heating.
IPPTS Plumbing and Heating can perform any of your plumbing construction needs from design through the completed project installation and start-up. Our company has been involved in numerous projects in very wide range of commercial construction. These include plumbing for retirement homes, commercial office buildings, schools, hospitals, health and wellness facility buildings, plus manufacturing and other industrial facilities.
Family Owned Shrewsbury Plumbing Contractors
Family-owned and operated, IPPTS Plumbing and Heating is your number one choice when it comes to choosing a plumber for your home or business in Shrewsbury, Shropshire. We give you a top-quality Shrewsbury plumbing service, every time. We certify, insure and
train all our technicians
, and they arrive promptly, fully-equipped to fix the problem the first time with polite and helpful customer service. We promise you satisfaction with every detail of our plumber's work, whether you need us to clear your drain, replace a fixture, service your air conditioning unit, repair a busted water pipe, or even update and improve your home plumbing systems.
IPPTS Plumbing and Heating works under period based contracts to service residential and commercial WCs, toilets, and and sinks. We act as Shrewsbury plumbing contractors, for many clients daily, fix leaks, damaged pipes, and other situations brought about by wear and tear and misuse.
After the House It's Important to Ensure it all the Wet Services Work for the Owner/Occupant Reliably
After spending so much money on house construction, it is important that you contract a competent Shrewsbury plumbing contractor to install new equipment, or carryout planned and unplanned maintenance on all plumbing services. Water heater, faucets, toilet and showers require regular repair and maintenance. This job should be done by experts who are experienced and have the capacity to offer a wide range of services. When work is required to any gas appliances and gas pipework etc., we provide Gas Safe Qualified and Registered Fitters at all times.
IPPTS Plumbing and Heating does not just offer you quality services, but will give you clients opportunity to save money, by appointing us as the contract plumber for all your business call-outs.
If a water heater is old and inefficient it will be replaced. If you are a new business owner, you will want your Shrewsbury plumbing contractor to install the latest heater to help you reduce power bills. Upgrading your water heater with an up to date boiler (from Vaillant, or Worcester Bosch for example) is the only method you can use to make your system more efficient. However, before you consider replacing the water heater, you must allow plumbing experts to assess the old heater and see if it can be repaired or not. If the current water heater is beyond repair, they will guide and advise you to purchase a new one.