Plumbers Ludlow
Welcome to IPPTS Ludlow Plumbing – Quite possibly the best plumbing service for Ludlow and the surrounding area
We are Shrewsbury plumbers in name only as we have expanded to provide our high customer satisfaction services throughout Shropshire and beyond. Call us today to discuss your requirements.
Plumbers Ludlow – Our Mission to the Residents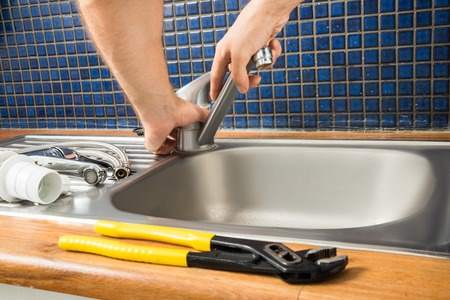 At IPPTS Plumbing and Heating we believe in providing the highest levels of customer satisfaction.
Enquiries You Might Employ to Narrow Down Your Alternatives When Choosing a Ludlow Plumber
These days there are numerous plumbing contractors which are competing to acquire a client's attention. To narrow down your options, you should reach out, and do a bit of research. While it is useful to listen to recommendations of your friends and neighbours, it is always better to rely a little less on others, and more on what you want when you do your research.
How Appointing a Reliable Ludlow Plumbing Service Company is Actually a Difficult Mission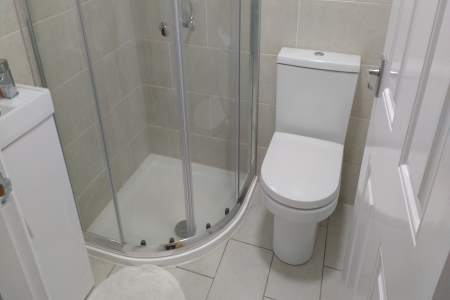 It looks very tiresome when you find yourself a resident in a well-furnished house, yet still are suffering an uncontrollable sink water drain leak or otherwise unusable plumbing systems. Every problem has its own particular solution including yours. Our Ludlow Plumbers provide you with a repair solution (or replacement) for all of the plumbing related issues found. Appointing a reliable plumbing service company can be a tough task for simple plumbing. Whether it's an important blockage of a drainage system in your property, or a less important issue for example a tap dripping, you can rely on the help provided by plumbing contractors. There's always a need for a plumber in your house from a trustworthy plumbing business. The plumbing contractors work towards both installation and repairing of home water systems. We provide you relief from leaking pipes, heating which has stopped working and damaged toilet or ranges which go out, and many other problems which happen. The professionals have a good understanding of the causes that can initiate leakage or breakage of pipes etc., and will quickly and efficiently focus on remedying them at the start. In addition, they work safety in South Shropshire, during the work on your pipes and appliances by applying secure techniques. But, all work on natural gas pipes, fittings, and appliances must be done by Ludlow plumbers who have been registered by "Gas Safe" by the authorised body.
What You Can Anticipate from Carrying on Reading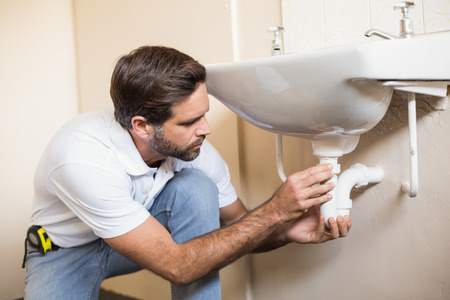 This information will be concentrating on the help which are commonly available by plumbing contractors. Continue reading for more information on things that you can anticipate from using it, for example the advantages that you may possibly experience if you are intending to get their services.
About the Ludlow, Shropshire, Plumbing Contractors Who Definitely Are Adding Useful New Eco Plumbing Technologies and Techniques
As well as all the stuff we expect, there are actually among the local plumbers of Ludlow, Shropshire, plumbing contractors who are adding technologies and techniques that let them extend their services to offer greater value on their customers. Due to technological know-how in revolutionary ideas like renewable energy they have deep knowledge of new and better, ways of doing things. So, it is going to be a good move for a gizmo crazy homeowner or small business owner to examine a plumbing company's regions of zero energy use expertise and additional service capabilities.
Appoint Us as Your Ludlow Plumbing Company from Shrewsbury or You Could Do This
Another reliable way of finding plumbing contractors is usually to check around. For sure your mates have just once or another got your hands on their services. This really is a terrific way to choose one because you can depend on your friend's word about their reliability and workmanship. You will get directly information about how the company works and even more importantly if they can do a fantastic job of fixing plumbing problems. Asking around will help you look for a reliable and trustworthy contractor.
It is Much Better to Employ a Ludlow Plumber Than Trying DIY – You May Well End Up With a Bigger Problem Than You Had in the First Place!
Fixing plumbing problems in the home is a job that need to be left to the professionals like plumbing contractors to solve. It is not that there is no need faith in your husband's skills when he volunteers to do the job. On a regular basis which not, fixing plumbing problems is among one of those jobs that may be very easy to mess around with. You may get a bigger problem to start with.
At IPPTS Plumbers Ludlow Plumbers we Use the Current Time Saving Fitting Kit and Techniques
IPPTS Plumbers Ludlow Professional plumbing contractors use the most updated technology like hydro jetting and also in line camera inspections. Within line video camera inspections, contractors can precisely locate blockages, cracks, root infiltrations, and leaks. They could easily repair leaks and resolve other plumbing problems often without timely and costly digging.
Our Plumbing Maintenance Services Are Delivered in Person to Residents in Ludlow, Shropshire
Have you got a boiler which is out of date or even a leaking radiator and cold rooms in your house? Our professional Ludlow plumbing contractors are ready to come and make house calls in your place of residence. Whether you do have a gas leak, air-locked cold radiators or difficulties with your hot water heater they are going to be a certified Gas-Safe plumber, and IPPTS Plumbers Ludlow Plumbing Contractors which have the skills and equipment necessary to get the job finished throughout Shropshire and the Marches, with the minimum of disruption.