Are you considering owning a Hot Tub or a Jacuzzi? How well do you know Hot Tubs? What is a Jacuzzi? How do they differ? Imagine loving every minute you own a hot tub!
Did you know that Jacuzzi is a Californian corporation that produces whirlpool bathtubs and hot tub spas. Its first product was a bath with massaging jets. It was so popular that now everyone talks about a Jacuzzi as meaning the same as a good quality "hot tub".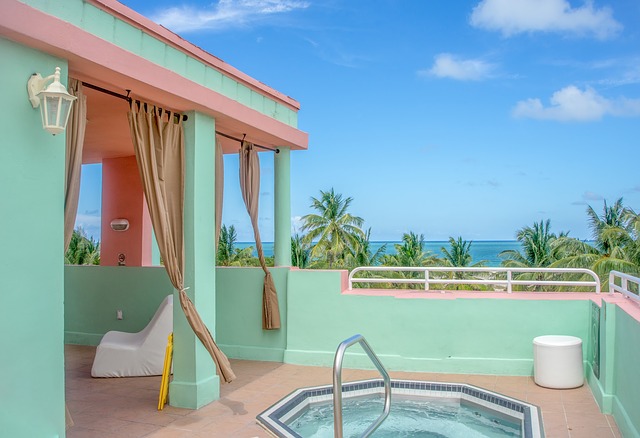 If you are searching for a method to give many wonderful hours of enjoyment for your family and friends? You cannot do better than to purchase yourself a hot tub. They make a terrific enhancement to any home, as well as will absolutely provide your way of living a terrific boost.
Don't be tempted to buy a cheap hot tub, or a secondhand hot tub, either. Your hot tub will be with you and one which works well will be loved for many years, so don't treat it as a budget buy. Go for a high quality one and you will be very pleased with the investment.
Can You Really Imagine Loving Every Minute of Owning a Hot Tub!
Yes! If you want proof that people really do love their hot tubs, we compiled the following reactions from as well known supplier:
"People love the way a hot tub enjoy it most in the cold, especially in the snow. We have started a new tradition on New Years Day: we have no company, plenty of champagne, food and music and we spend the day in the bubbles."

"After falling off a ladder, I just returned to work on full duty. The hot tub has been a Godsend. When I was going to therapy I was sitting in the hot tub for 20 minutes prior, and the therapists all said that was probably the best thing I could have done, plus it made the injuries feel a lot better faster. "

"Price and energy efficiency were concerns to us. But that really is not a factor."

"In all, a very good investment and my wife enjoys the quiet time we spend together, late at night, under a clear, starry sky!"

"We wanted to make sure we would get the best value for our money with the longest life span. We looked at hot tubs with TV's, speakers, waterfalls, mermaids painted on the floor and every other thing you could imagine. We looked at every price range including internet based companies that were a quarter of the price of what we inevitably spent. … One hot tub. Everything that was told to us was true!".

"We just got out of the tub. We are going in every night and we are staying in for hours and loving every minute!"

"calms and de-stresses after a long day at work".

"We use our hot tub about 5 times per week. When I am in it, I feel like I am on vacation!! It is the best feeling to be in 104 degree water when it is 30 degrees outside. It is much cheaper than a pool, and you can use it year round; so it is a no-brainer to choose this over a pool." via Hot Tub Factory
Jacuzzi/ Hot Tub Facts
If you want to be entirely conventional, after that your hot tub would certainly require to be constructed in the shape of a big barrel, consisting of wooden staves. Traditionally the water in a hot tub is still, simply like a swimming pool, and also would just be distributed to warmth filter it.
A wooden deck is an excellent area for a hot tub, and generally they lie outdoors. Nonetheless you might put a hot tub inside if you have a big sufficient enjoyable area. The bathtub will certainly have a wooden seat or bench running around the walls, to make sure that it's very easy for individuals to take a seat as well as loosen up. You can heat up the water by several methods, selecting from gas, electrical energy, propane, or perhaps with a wood fire if you actually wish to be standard.
Modern hot tubs are extremely different to the typical range. The great point is that this suggests there's even more flexibility in hot tub forms, and also you can select from a vast range of seating levels. Modern bathtubs additionally generally have a number of of hydrotherapy jets, making it feasible to have a wonderful relaxing massage while "saturating" in the hot tub.
There WILL Be a Hot Tub to Match Your Needs – Just Keep Looking!
Due to their flexible designs, modern-day jacuzzis can be utilized in a plethora of setups. It can be recessed with in a deck, free standing, or if it's moderately sized, it can even be portable. You will certainly require to supply steps so that individuals can climb into the bathtub and also step onto the seating area if your hot tub is freestanding.
Do not be if you've taken into consideration purchasing a hot tub yet were fretted about all the unique outside plumbing you thought may be needed. Nowadays most devices are completely self-contained, and usually the only plumbing called for is a hose to fill up the tub. There are usually a number of different water circuits, with one heating and filtering system the water, the various other running the hydrotherapy jets.
By the way, if you believe a typical hot tub just isn't impressive, there are plenty advancements available for you to spend lavishly on. How about a stereo, tinted or even nightclub lights, and for an actually lengthy soak, a flat-screen TV with a DVD player.
That means that, the way it's going, you may wind up never leaving your hot tub, unless it's definitely necessary!
Generally the water in a hot tub is still, just like a swimming pool, and would only be distributed to warmth filter it. Modern tubs likewise generally include hydrotherapy jets, making it possible to have a nice relaxing massage therapy while soaking in the hot tub. If your hot tub is freestanding, you will require to provide actions so that individuals can climb right into the tub and also step onto the seating area.
By the method, if you believe a standard hot tub just isn't outstanding enough, there are plenty advancements offered for you to splurge out your money on.
The way it's going, you might end up never ever leaving your hot tub, unless it's definitely essential! Just read our owner onions in the second fourth paragraph above
A Hot Tub Ownership 101
When you use a hot tub you are performing a type of hydrotherapy, in combination with massage. When people talk of massage, what they mean is to work and act on the body with pressure. Massage techniques are commonly applied with hands but the technology of a hot tub or Jacuzzi uses the water pressure from a spout to have a similar effect.
The word spa is often associated with hot tubs and Jacuzzies. A spa is a location where mineral-rich spring water (and sometimes seawater ) is used to give medicinal baths. The term spa is most often used in connection with spa towns or spa resorts (including hot springs resorts) typically offer various health treatments.
JACUZZI is a federally registered trademark of Jacuzzi Inc., but common usage means that it is often used as a generic term for any hot tub.
A hot tub or bathtub does not have the same water purification systems as a swimming pool sanitation. Some have questioned the wisdom of multiple occupancy of hot tubs when they don't have same process of ensuring healthy conditions in swimming pools. Many do have a water filter. Water filters have been used throughout history to improve the safety and aesthetics of water intended to be used for drinking or bathing.
An onsen is the name for a Japanese hot spring. sometimes the term is used in association with hot tubs. The term also extends to cover the bathing facilities and traditional inns (ryokan) frequently situated around a hot spring. As a volcanically active country.
The Roman Empire was known for its advanced plumbing, but their hot tubs clearly never possessed water jets.
Similarly, the Moors, the Muslim inhabitants of the Maghreb, may have used hot baths.
"Jacuzzi" is actually the brand name of a Californian corporation that produces whirlpool bathtubs and hot tub spas.
Hot tubs are commonly made of fiberglass (US) or fibreglass (UK) which is a common type of fiber-reinforced plastic using glass fiber.
Hot tubs may have "spa filters". These work continuously to keep debris and sediments from the water.
Hot tubs are sometimes associated with the benefits of a natural hot spring. The similarity to a a spring produced by the emergence of geothermally heated groundwater that rises from the Earth's crust, is tentative at best.
The thermal insulation of a hot tub can be important. The benefit from good hot tub thermal insulation is the reduction of heat transfer (i.e. the transfer of thermal energy between objects of differing temperature) between objects in thermal contact or in range of radiative influence. Thermal insulation can for hot tubs reduces the heating cost by reducing the rate of heat loss through the walls and base of your hot tub. Covering teh surface to stop evaporation will have the biggest benefit however.
Parallels can be made between hot tub culture and the Finnish sauna tradition. The Finnish sauna is a substantial part of Finnish culture. There are five million inhabitants and over three million saunas in Finland – an average of one per household. For Finnish people, as for many hot tub owners, the sauna is a place to relax with friends and family.
The history of water filters can be traced to the earliest civilisations with written records.
The Turkish bath can be seen as another tradition which shows that the hot tub has long-standing origins, and hot tubs are simply the latest incarnation of a basic human recreational need.